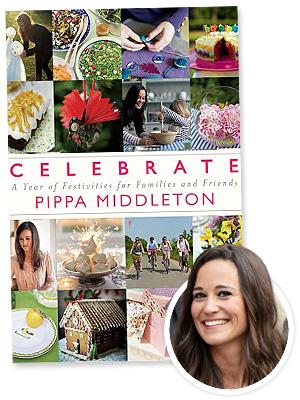 Pippa Middleton has some very impressive credentials, sister in law to the future King of England, sister to the Duchess of Cambridge and aunt to the third in line to the British throne to name a few. Perhaps her most memorable role however, was as the perfectly poised and elegantly adorned matron of honor at her sisters Royal wedding.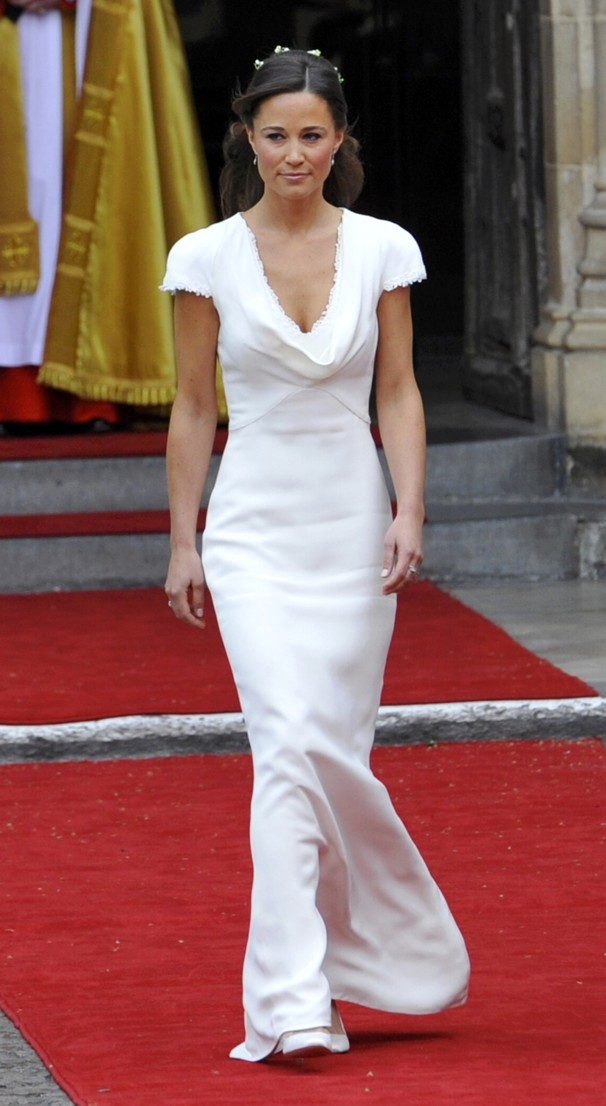 Pippa has recently written a book "Celebrate"and although it's received some pretty harsh reviews by some; I fell for this book hook, line and sinker. It taps at the very heart of British family traditions at their most relaxed and comforting with a whimsical style that I found irresistible. There's a celebration for everyone within these pages ranging from New Year's Eve, Robbie Burns Night, fireside suppers, children's tea parties and the list goes on. The recipes are updated British favorites which I'm cooking my way through and there hasn't been a dud yet - how about this for an autumnal evening dinner party.
Venison Stew with Hasselback Potatoes.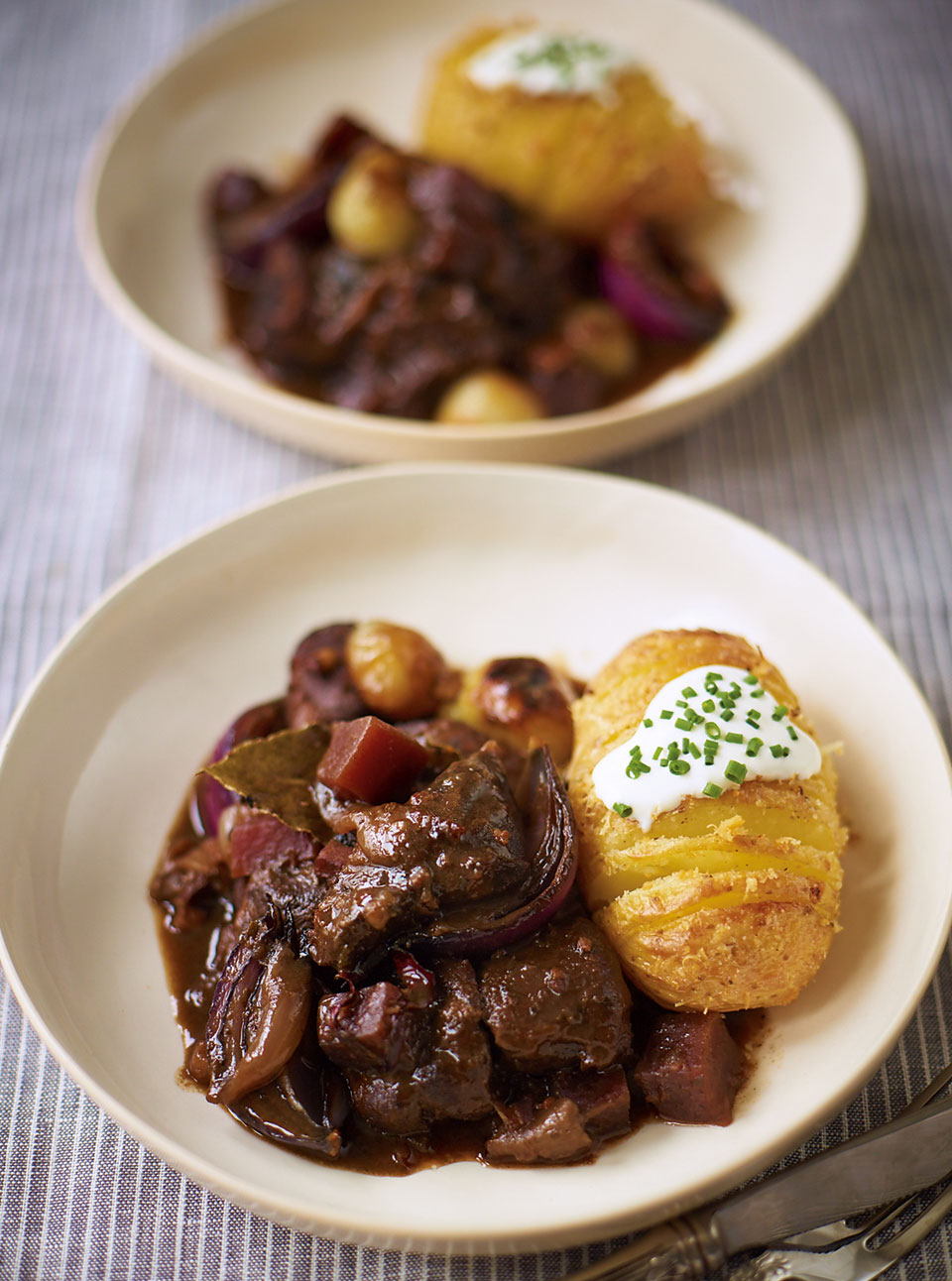 I'm the first to admit I'm a Royalist. I'm thrilled to bits over the new royal arrival. Who can't be touched by the pictures of the William and Kate, looking every inch the new parents nervously cradling their baby son who will one day be King. I'm also a fan of the Middleton family. Thrust into the limelight they have managed not to put a foot wrong in what must be a minefield of royal protocol. Their behavior at the Royal Wedding was exemplary. I can only imagine how nerve racking it must have been knowing approximately 2 BILLION people were watching to see if they put a foot wrong - they didn't.
The backbone of the family we are told is Catherine's mother, Carole. A devoted mum from humble beginnings she has worked tirelessly to succeed in life and provide every opportunity for her children. From a council house to the balcony at Buckingham Palace Carole has succeeded in a spectacular fashion, a journey she has traveled, in my view, with style and dignity. There is a book I've noticed in bookshops recently called "What would Jackie do?" lightheartedly describing how to behave in certain situations with the style of Jackie Kennedy. Recently I have found myself asking, not so much "What would Jackie do" but rather "What would Carole do?"
Back to Pippa's book. I felt I HAD to share this charming glimpse into British family life so I'm offering a brand new copy as a GIVEAWAY. If you're the slightest bit curious about the Middleton family, the Royal family, you're an Anglofile or you just love good food and having fun, this is the book for you. All you have to do is;
Become a follower
"Like" Inside a British Mum's Kitchen on Facebook
Leave a comment politely ( I know there are strong feelings out there) telling me how you feel about the Middleton family
That's it, simple! The giveaway will be open until September 30th.